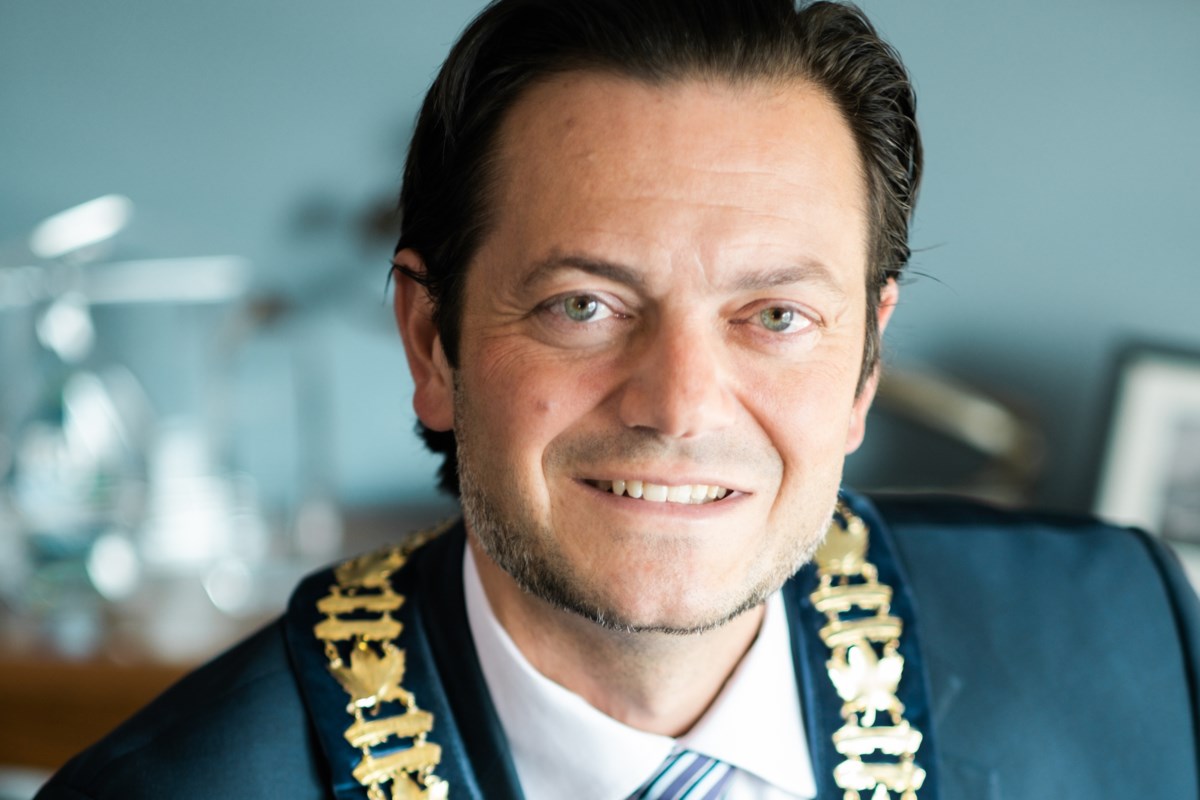 Barrie ranks poorly in 'Democratic health report', but mayor questions findings
"It's not an attack on an insult or anything; it's actually an opportunity to let people know where there is room for improvement, "said Unlock Democracy Canada official
Barrie received low marks in a new report measuring the democratic health of local government.
The 2021 Ontario Municipal Democracy Index ranks Barrie 27th out of 32 municipalities for voter turnout, gender balance on council, racial diversity and a category called "user design experience." which examines the efforts made by each municipality to be more inclusive and welcoming to citizens.
The index is the result of a collaboration between Unlock Democracy Canada and Armstrong Strategy Group, and is the first edition.
"It's not an attack on an insult or anything; it's actually an opportunity to let people know where there is room for improvement, "said Dave Meslin, Creative Director of Unlock Democracy Canada. "We can argue about the methodology, the data we use, but in the end, whatever the methodology, we applied it in the same way to every city.
"The ranking is an accurate reflection of how these 32 cities relate to each other on these metrics. "
Barrie Mayor Jeff Lehman says he takes the report with a grain of salt nonetheless.
"I'm never proud of a standings where Barrie is in the bottom half, but some context feels important to me," he said. "While I have great respect for Mr. Meslin and his opinions, they made a few mistakes with the user experience section that took a toll on our score.
"For example, we had a voting bus in 2018 and are moving forward – very proud of that – where people got to vote in the last municipal election, and we had online voting of course in the last by-election, but they must have missed that. because we didn't get any points for that, "Lehman said. "There were two other areas in the user experience section where I'm fairly confident that we received a score of zero, and we shouldn't have. "
Meslin said he was unaware of the election bus in 2018 and that Barrie should have been given two extra points for it, but that only the 2018 municipal election – not the by-election – were taken into account by the index.
"Having said that, I think we probably would still have been in the bottom half of this list of cities, which is not something to be proud of," Lehman said.
Barrie finished 28th for user design experience in the index.
Despite this, Lehman says the user experience section is very helpful in terms of a list of things Barrie could do better. – although a few may not be top priorities and others are really critical.
"But they (the index) completely missed the effort Barrie is making to open up to our residents in terms of direct consultation," he said. "Two things I would like to highlight in this regard. As part of our planning process, we hold neighborhood meetings in the development area, even before attending the public meeting required under the Planning Act. We're one of the very, very few cities that does this.
"Second, I have town hall meetings every month, one in each part of town. We've been doing this with ward councilors since 2011 – which very few cities do as well, "Lehman added. "I would say these are very meaningful because we are facing the audience directly, anyone can come and speak openly, and we have to look people in the eye and respond. It is essential for accountability.
Meslin says the neighborhood meetings were "very cool".
Barrie is weak in voter turnout
Barrie ranked 24th on the index for its 30% turnout in the 2018 municipal election.
"The other metric that I could push back a bit with the way they calculated it is the turnout," Lehman said. "While I agree that this is an extremely important aspect of a healthy democracy, I would suggest that they should look at more than one election to get their measure.
"I think the turnout is lower when there is no competitive mayoral race, which was the case in 2018 – although it was in my best interest, I guess," he said. declared. "I said at the time that I was glad I didn't get acclaim, because I don't think it's good for democracy, and campaigns help people talk about their city and what it is. they want to see. "
Meslin says Lehman's criticism is correct, that the index should instead look at the last four elections and average the results.
"But I still think that's an indication of a problem, because you're not just voting for the mayor," Meslin said. "When you vote, you vote for your school counselor. So anyone who has kids in school should definitely vote every time. And you vote for your advisor.
"To me, this is an indication that residents of Barrie do not understand the importance of counselors.
How does Barrie rank in other categories?
In terms of gender balance, Barrie ranked 25th with 82 percent of its male advisers.
In the 2018 municipal election in Barrie, for mayor and council, 30 men and 11 women stood for election. And in the February 2020 by-election in Ward 3, five of the candidates were men, three were women. Although Ann-Marie Kungl won the Ward 3 by-election, nine of Barrie's councilors are men and two are women, including the city councilor. Nathalie Harris.
In the 2018 Ontario municipal election, the Association of Municipalities of Ontario said 27.2 percent of the candidates were women and, of those candidates, 29.4 percent were elected. or acclaimed.
"One of the reasons we end up with fewer women on the board is not the way people vote, it's actually because sometimes there are only barriers to voting. 'entry,' Meslin said. "The kind of women who should be on the boards don't show up. This is part of the problem. We're not just looking at voting behavior, we're looking at the reasons why certain types of people don't get into politics.
"The fact that Barrie has a very disproportionate gender balance is an indication that something is wrong," he said. "Because any healthy democratic process will, on its own, of course, produce advice that looks a lot like the people. There is simply no reason why he should not.
Barrie ranked sixth for Reflective Diversity, which measures the ratio of white representation on the board to the percentage of the population.
The index indicates that Black, Indigenous and People of Color (BIPOC) representation is almost non-existent in most city councils, and that the lack of diverse representation not only hinders the policy-making process, but is also a clear sign that politics today is an insider game that attracts some demographics to the detriment of others.
"Barrie ranked high in this category," Meslin said. "The objective is a ratio of 1: 1, between the representation of BIPOC in the population, compared to the board. Barrie is 84 percent white and the board is 91 percent white. Compared to other municipalities, it is quite impressive.
But Meslin said local governments need to do a better job of telling their citizens the inner workings of local elections to get them interested.
"Cities do a terrible job when applications are open. There is no starting pistol, "he said. "There is no public awareness campaign. So the only people who are going to put their name on the ballot are political insiders. Right off the bat, you excluded 99% of the city from the entire election.
"If the city thinks it's up to citizens to determine when the elections begin, to me that's negligence. "
Lehman says one measure of democracy stands out, in his opinion.
"For me, the most important aspect of democracy is the level of engagement – are people involved, whether it's running for office, volunteering, voting or expressing their point of view? to the board – or are they turning away more and more or ignoring the local government for whatever reason, "he said.
"In this age of hyper-partisan and with all the silliness south of the border, it's no surprise that more people are being cynical," Lehman added. "But local government is closest to the people and it gives us a chance to reflect our community more and to involve more people from our community in our decisions.
"While we are not perfect, I would note that our MPs and MPs don't face the public every week like city council does, with deputations, committee meetings and town halls. What I mean is that local government is much more accessible to the people than the higher levels of government and that is one of its strengths.
"So this work on a democracy index is very valuable because it can help us take practical steps to be even more accessible. "
"At the end of the day, the only metric that really matters is what your board looks like," Meslin said. "Because for the next four years, it's the people who make the choices. "
Lehman says he is a fan of Meslin and bought each member of the city council a copy of his book, Tear down, for Christmas in 2019.
"This is a great read with many interesting points and learnings for local governments," said Lehman.