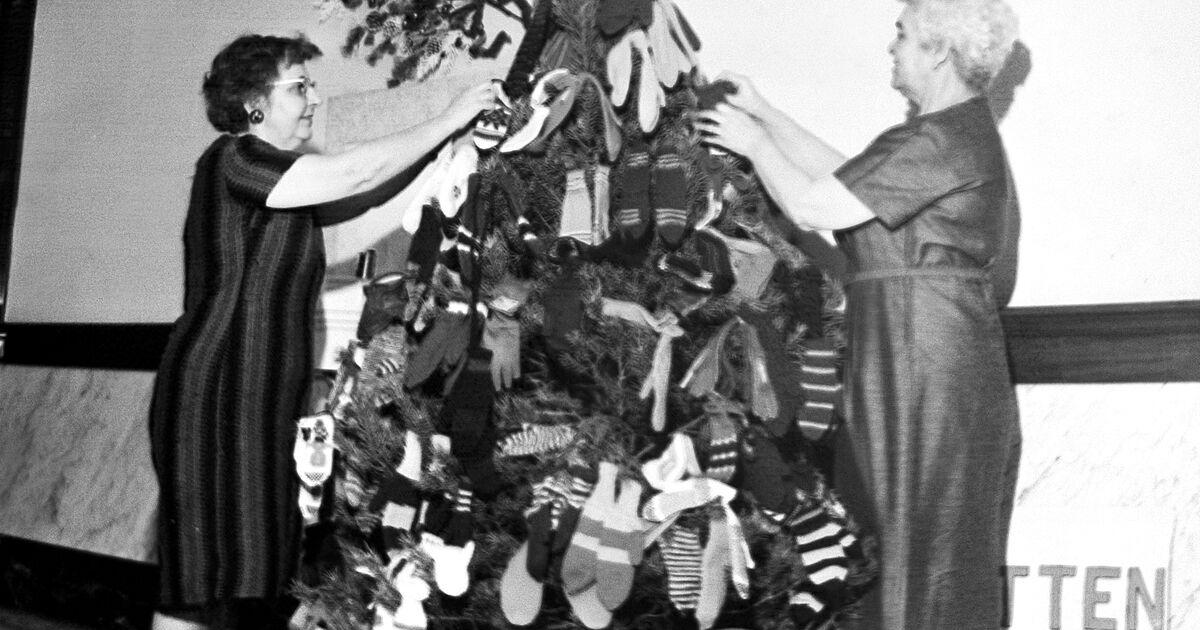 BOSSICK: Keep hands warm; Mitten Tree at work for generations | New
By leafing through index cards and small envelopes with negatives, some subjects can be found multiple times over the years.
And these subjects continue today, like the Mitten Tree.
The Church United Women sponsored this project which dates back to at least the 1960s. The group had a tree in the local banks lobby dating back to 1961, as far as we can tell from the first image of donations shown at the bank building on South James Street in Ludington.
In the 1970s and 1980s, the Mitten Tree was displayed in the bank building at the intersection of Ludington Avenue and Harrison Street.
Today it is the Mason County Research Center of the Mason County Historical Society.
The Mitten Tree has continued its work until today, especially during the COVID-19 pandemic.
And the group still needs help.
Those who want to participate in the Mitten Tree by knitting, crocheting or sewing mittens, hats or scarves for Mason County children can do so, and Church United Women can provide the yarn for free. Call one of the Mitten Tree co-chairs, Suzanne Dietel at 517-303-6030 or Norma Koeppe at 231-843-4253, to volunteer and get free yarns/patterns or if you have any questions.
The Salvation Army will collect mittens, toques and scarves at any time of the year and distribute them to needy children just before Christmas. Simply put them in a bag with your name, address, phone number and quantity of items donated and bring them to the Salvation Army at 1101 S. Madison St. in Ludington for the Mitten Tree.
Salvation Army hours of operation are 10 a.m. to 4 p.m. weekdays and can be reached at 231-843-3711.