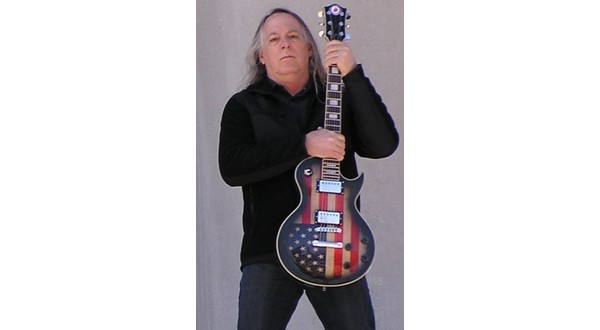 Bryant announces his candidacy for Ark's seat. House
Photo: Tom Bryant
Mountain Home resident Tom Bryant announced he would seek the Arkansas House District 3 seat in the May primary. Bryant will face Stetson Painter of Mountain Home in the Republican primary. The winner will face Libertarian Steve Parsons of Lakeview in the general election in November.
In his announcement, Bryant states, "Carrying an American flag guitar over his shoulder and seeking to 'hit a conservative note' in the State Capitol, small-time businessman and musician Tom Bryant filed paperwork seeking the Republican nomination to the Arkansas House of Representatives in the Third District.
Bryant says he is running as a constitutionalist candidate who will protect the rights of citizens to peacefully assemble and protect themselves, their loved ones and their property.
Bryant says he also seeks to be a strong voice against wasteful spending and to support legislation that will reinforce that the state is run by law and not by the whims of selfish politicians.
Bryant's other priorities in Little Rock will be fighting human trafficking and stopping the flow of deadly drugs, such as fentanyl, into Arkansas.
Bryant says, "I am committed to helping build a better community by serving as a mentor in many roles, from coaching young wrestlers to teaching music lessons to hundreds of students over the years. . "We need to do more to involve young people early on to help them avoid getting caught up in the drug addiction web."
He goes on to say, "I have decided to do my part as a citizen to provide the kind of responsive government that we should expect but have not received from the political class.
Bryant says, "What I admired most about President Trump was how he delivered on his campaign promises. It's something that seems so basic but has been too rare.
He says, "We need to restore the voice of parents in public education, trust in our elections and trust in our institutions.
Bryant concludes by saying, "Changing the name and the face while keeping the 'same old, same old' in mind is not enough…"
Web readyMT Powered by WireReady® NSI