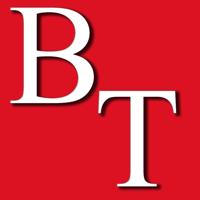 By Lee Feinstein: Hope Debate in High School |
I recently found myself on the phone with a former senior official whose political background, personal and generational history could not be more different from mine. However, we found ourselves in a strong agreement as the former official said: "For the first time in my life, I am worried about the future of our democracy. It is the well-intentioned sentiment that brought the Conservatives and Liberals together in a series of open letters on the "need to unite in defense of liberal democracy".
Glad that I am participating in such private demonstrations of solidarity and seeing published statements signed by people representing different political views, none of this gives me much optimism. The global democratic recession has turned into a global undemocratic wave. To hope, I look elsewhere: at a suburban high school in central Indiana, as one of several dozen amateur judges in one of the first in-person debate tournaments since the lockdown.
Student debaters are instructed to adhere to a judicious mask mandate: wear them when you're not eating. Take them out, if you like, when it's your turn to debate. The students and their parents react without shrugging their shoulders. No complaints. No indignation studied. Just an agreement to follow a reasonable request to keep everyone safe.
Debaters arrive at 8 a.m. from large and medium-sized cities, and suburbs and small towns, across the state. The teachers and coaches are a relaxed and interactive group: white, black and brown, just like their students. Some of the debaters have been in the Midwest for many years. Others are more recent arrivals in the United States. The state calls itself the crossroads of the country. Dare to think of it not as a land of flyover, but as the third American coast.
In the debate rooms, young people compete. For students and debate judges, racial and gender differences are insignificant and insignificant.
It's not that students don't have different points of view. If you listen carefully, you can detect political tendencies towards conservatism, left-wing activism, libertarianism, and mainstream politics. Students are assigned to a camp and are prepared to argue both for and against the stipulated resolution; if so: Resolved: A just society should recognize an unconditional right to strike.
The students finely slice the syntactic salami. A debater defends the position assigned to him, arguing that reckless actions by strikers would not be allowed if so.
Another 'Aff' debater defends the value criterion she has chosen of 'utilitarianism'. Measures to "equalize power," she said, would benefit most people the most. Another argues that the gigantism of companies makes the recognition of a fundamental right to strike imperative now.
Debaters back up their arguments one way or the other with historical cases. COVID-19 has been used as an argument for and against recognizing the right of healthcare workers to organize.
Some students have brought global perspectives to the debate: Unconditional recognition of the right to strike is needed to protect workers in countries where the minimum wage is even lower than in the United States, says one debater. She cites Egypt and Iran as examples… Her opponent claims that granting an unconditional right to strike discourages work and is impractical for the world's poor.
Students adopt competing values ​​and value standards. Their values ​​are "justice" or "personal safety". Their "value criteria" range from Locke's social contract to Kant's ideas on "human dignity", to the principles of the Universal Declaration of Human Rights.
At the end of the debate, the students put aside any emotion that may have accumulated during the cross-examinations and rebuttals, with: "Good debate" or "Good job", shaking the imposed certainties of their debate roles, and the world around it. them.
Resolved: The future of democracy in this country is decided in places like this central Indiana high school, which challenges stereotypes of the Midwest in its ethnic and gender diversity, in rejection of political polarization, and in the joint effort of its students and teachers to navigate the world as best they can in this precarious time.