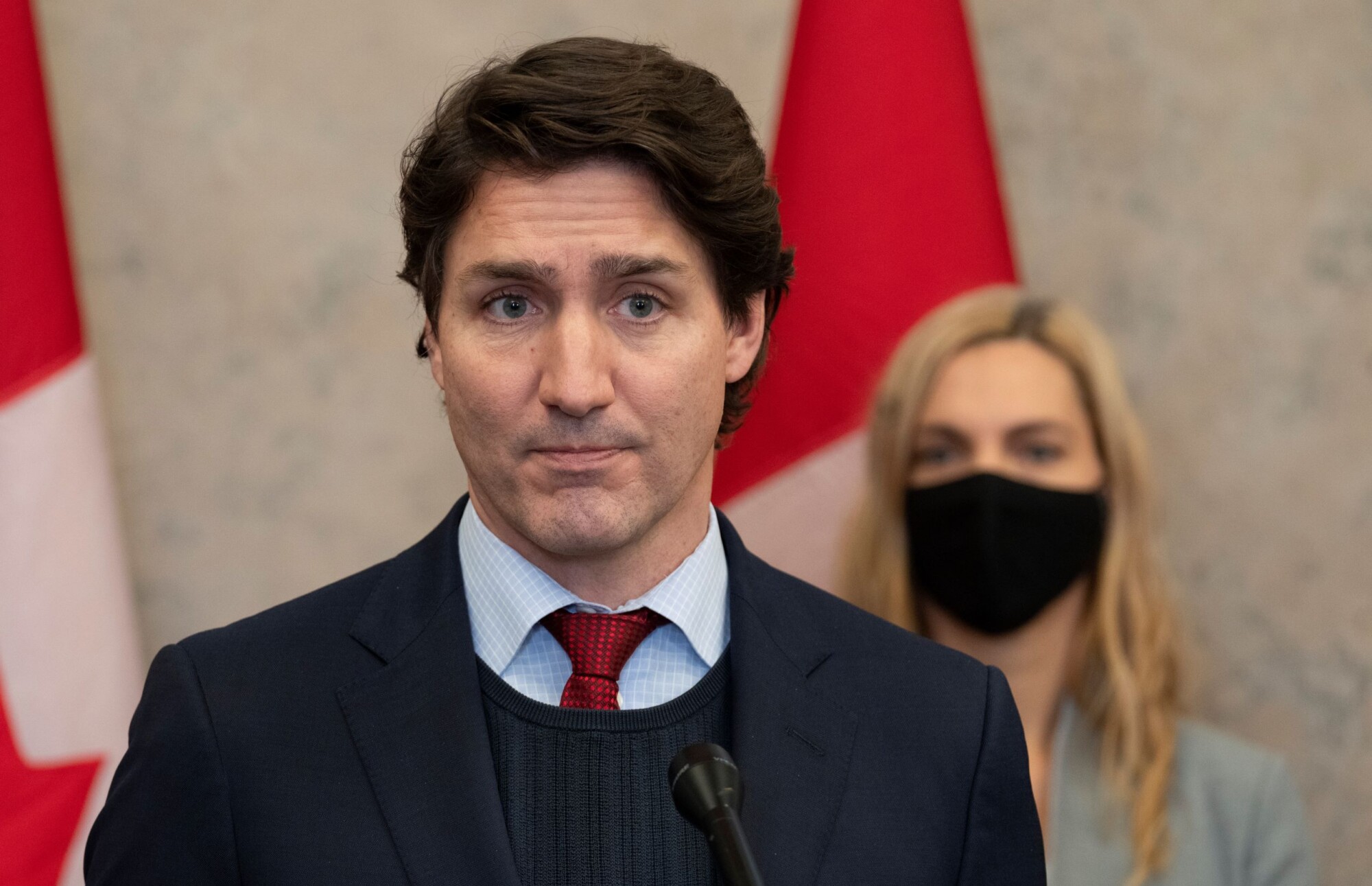 Canada's Trudeau urges capitalist democracies to line up so China "can't pit us against each other"
Canadian Prime Minister Justin Trudeau said like-minded countries should form a "united front" against the Chinese regime to prevent it from using business interests to "play" friends against each other.
In an interview broadcast on Christmas Day, Trudeau said the Chinese Communist regime had "played" the friendly capitalist democracies against each other to see them compete for access to economic opportunities in China due to the rise of its economy. middle class.
"We are in competition and China has, from time to time, played us very cleverly against each other in an open and competitive market," he said. told Global News, a division of the Canadian Global Television Network.
"We need to do a better job of working together and staying strong so that China can't play angles and divide us against each other."
"We are competing with each other," observed the Canadian Prime Minister, giving an example: "We are trying to see how could we get better access for Canadian beef than Australian beef in this country or market. . "
He said there were issues that Canada would continue to challenge China over "human rights, democracy in Hong Kong, support for journalists, non-interference in the activities of countries. independent from Asia ".
Canada and China have not been on good terms since Canada arrested Meng Wanzhou, chief financial officer of Chinese telecommunications giant Huawei and daughter of the company's founder, on a US extradition warrant. Shortly after, China arrested two Canadians in what many critics called "tit for tat hostage diplomacy."
The extradition case was dropped after Meng struck a deal with the US Department of Justice in September. China released the two Canadians, Michael Kovrig and Michael Spavor, hours after the deal.
Amid the conflict, China's ruling Communist Party of China (CCP) also blocked imports of Canadian agricultural products to China, causing billions of dollars in lost revenue for Canadian producers, including at least $ 4 billion in 2019.
Trudeau said that these arbitrary detentions saw capitalist democracies come together to declare, "No, coercive diplomacy is not right," which made a difference for resisting threats from the CCP.
Earlier this month, Canada joined its allies in a diplomatic boycott of the 2022 Winter Olympics to be held in Beijing in February 2022 to voice concerns over acts of genocide and crimes the CCP's ongoing anti-humanity against many academics, lawyers, and activists, as well as minority ethnic and religious groups.
The United States, Australia, Lithuania, the United Kingdom and Japan also joined the diplomatic boycott. New Zealand has signaled that ministers in the Ardern government will not attend, but has not declared a full diplomatic boycott.
Trudeau told Global News that there are certain areas where Canada "will want to work" with China, such as on climate change.
"There are ways that we're going to want to work with China and think about climate change, for example, where they're going to be a big player if we're going to be able to decarbonize our global economy… So all these different nuances are going to continue.
David Mulroney, former Canadian ambassador to China who criticized the Trudeau government's approach to China, said Trudeau's latest comments on China were a start, but they cover "around 5% of the problem ".
"Now let's hope it reflects that in policies, appointments and partnerships that advance the national interest rather than jeopardize it. His goal for 2022? he said in a tweet.
Conservative Senator Leo Housakos suggested in a tweet that if Trudeau 'thinks what he says' he should ban Huawei from Canada's 5G network and support Housakos' bill banning products made by slaves in the Chinese region. Xinjiang, Bill S204.
Canada is currently the only country in the Five Eyes intelligence alliance that has not banned or planned to phase out Huawei from its 5G network, linked to Beijing.
From The epoch of time