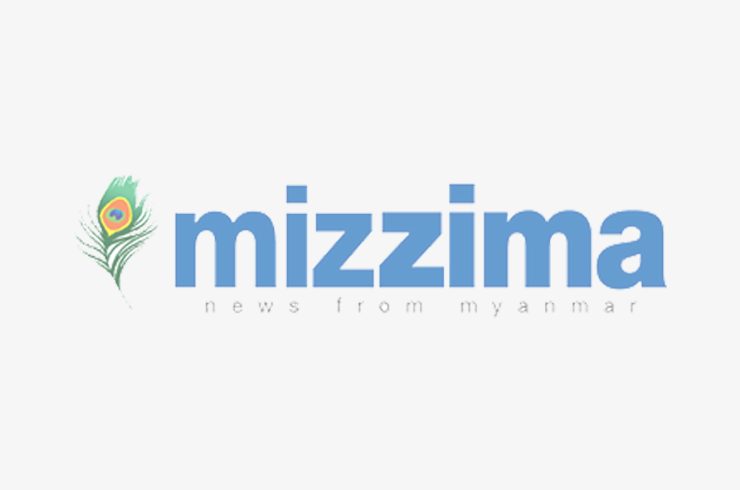 Center for Law and Democracy assesses worrying changes to Myanmar broadcasting law
The Center for Law and Democracy has carefully studied recent changes to Myanmar's broadcasting law.
In the following interview with Mizzima, CLD Executive Director Toby Mendel assesses the importance and scope of these changes.
Who should be affected by the changes to the broadcasting law, in other words, how wide is the net?
This is one of the most difficult questions, because the wording of the amendments does not really tell how wide its scope is. And given that the courts today are very unlikely to challenge a government claim, it really depends on how wide the net the government wants. What the new rules say is that they cover any technology through which people directly access television and radio programs. It is very clear that this covers online broadcasting. But neither television nor radio is defined. Thus, this could be considered to apply to any online audio or video program (for example, a clip uploaded to social media), to any person or business that has a website hosting such content, to anyone whose website has news (and audio / video clips), like Mizzima or a blogger, or just entities that are more like traditional radio and television.
It would be quite dramatic if they applied it to social media, as it would effectively make it illegal for anyone in Myanmar to use social media (or at least post audio or video content there). That would be pretty extreme, but there is a possibility that they could apply it selectively to social media content / users they didn't like (i.e. those who criticize the government). And now it is a criminal offense, with imprisonment, to operate without a license. I would definitely say that anyone posting any news, again with audio or video clips, should be concerned. And, of course, online community radio stations will almost certainly be covered.
What do you think are the crucial differences between the old broadcasting law and this amended version?
There are two main differences. The first is who is covered, as stated above. To be clear, this has many implications. Once you are deemed to participate in broadcasting under the new definition, the first problem is that you need a license to operate, otherwise you are committing a criminal offense (i.e. broadcasting without a license) . But the Broadcasting Act imposes many other obligations on broadcasters, as outlined in our longer analysis. The second main feature is that now major offenses, operating mainly without a license or once the license has been suspended, but also in violation of any regulations
which could be enacted under the law, are criminal in nature with minimum prison sentences ranging from six months to three years (and a maximum of five years). It is therefore a very severe sanction for anyone deemed to have broken the law.
Why does the CLD think this is happening now?
It is difficult to know exactly because we have not seen any justification or justification from the government. However, looking at his behavior over the past 10 months, it seems likely that this is a way for the government to quell criticism even more. Since they have already taken action against most if not all independent media outlets (like Mizzima), one can only assume that they will use this to extend this, perhaps to bloggers or potentially even activists posting on social media. . As for the timing, it's hard to say. Perhaps they are only slowly widening the net of repression. Maybe they consolidate their power even more over time. Perhaps they think they need to exercise additional controls on free speech because of the level of criticism they receive. Or maybe something has encouraged them to do it now.
Have you noticed any reactions to these changes from governments or international organizations?
Not so far, at least not publicly. But I hope this has started to enter the diplomatic dialogue. While the military regime's main human rights violation has been to overthrow a perfectly legitimate election, and nothing else they do can really compare in terms of gravity to that, it is also important that the community international continues to criticize them every time they do something. which further violates human rights, which it certainly is.
To your knowledge, how does this amended broadcasting law compare to the laws of other countries in Southeast Asia or Asia?
The funny thing is that prior to these amendments, Myanmar's broadcasting law was actually one of the most progressive in Southeast Asia and even Asia as a whole. However, some of the very rules that made it progressive – such as requiring broadcasters to broadcast programs from independent producers, produce programs for special audiences, correct errors and abide by the code of conduct – are precisely what makes it unreasonable if it is applied too widely.
It's one thing to require a real radio or television station to follow professional rules and quite another to impose this obligation on a social media user. In addition, one of the main protections against the abuse of these types of rules is to have an independent regulator to enforce them, which the Broadcasting Act formally provides. But, of course, under the current regime, the idea of ​​an independent regulator is impossible, so the protection of keys is lost.
Compared to other laws in the region, we'll have to see how well this is enforced. If they actually apply it to social media, they'll go much further than other countries. And the minimum jail terms (as well as being jailed at all for these offenses) are also very harsh compared to other countries.
How do you see the general state of Myanmar's media today following the February coup?
While we had always advocated for better conditions for the media in Myanmar, and there were certainly problems in the legal environment, these of course worsened both by changes in some key cases ( like this one) but also in the way these rules have been applied. The fate of
Mizzima is a good one, although very unhappy, reflection. You have been banned as a media and you have journalists in prison. So media freedom has been very, very seriously compromised in the country. Indeed, Myanmar is now one of the worst countries in the world for media freedom, and this will start showing up in the comparative press freedom rankings once they are updated.
Is there anything else you would like to add?
I would like to salute the courageous journalists working for Mizzima and other media, who continue to report on what is happening in the country despite the often incredible risks they face and the difficulties they face. And I would extend that to the many others who in different ways resist military rule. I believe that the bravery and suffering of these people is an inspiration to all those around the world who value democracy. And we, in turn, must stand in solidarity with them.