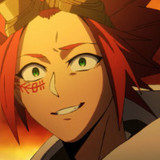 Crunchyroll – SABIKUI BISCO – Crunchyroll Projector Winter 2022
Have you had the opportunity to check SABIKUI BISCO again? The adaptation is one of the many promising titles that recently debuted as part of Crunchyroll. Winter 2022 entertainment range, and we've got a spotlight to explore it further while we wait for the next episode. Read on for a closer look at the show!
Navigation
Launch information
Launch time: January 10
Territories: North America, Central America, South America, Europe, Africa, Oceania, Middle East and CIS
Official trailers
In the distant future, a disaster known as the "Rusty Wind" turned much of Japan into a barren wasteland and left civilization in tatters. After his teacher falls prey to Rust, the mischievous Bisco Akahoshi sets out on a journey through the expanses of sand to obtain a fungus known only as Rust Eater, believed to cure the disease. Along with the dashing young Doctor Milo, the couple will have to deal with the ruthless environment and their wandering companions in order to come back alive.
bisco
AV: Ryōta Suzuki (Yu Ishigami in KAGUYA-SAMA: LOVE IS WAR)
Milo
VA: Natsuki Hanae (Tanjirou Kamado in Demon Slayer: Kimetsu no Yaiba)
Pawoo
AV: Reina Kondô (Nikaido in Dorohedoro)
Tyrol
AV: Miyu Tomita (Riko in Crafted in the Abyss)
Jabi
VA: Shirō Saitō (Biao Gong in Kingdom)
Kurokawa
AV: Kenjiro Tsuda (Tatsu in The Way of the Home Husband)
Actagawa
Staff
Original designer
Shinji Cobkubo (History)
K Akagishi (Art)
Director
Atsushi Ikariya
Assistant Director
Daisuke Mataga (Key animation for Fullmetal Alchemist: Brotherhood, ID: INVADED, Naruto)
Series composition
Sadayuki Murai (Cowboy Bebop, JUNI TAISEN : ZODIAC WAR, Natsume Yujin-cho)
Character design
Ai Asari (Animation director for Destiny / stay the night [Heaven's Feel] I. omen flower, Destiny / stay the night [Heaven's Feel] III. spring song)
Atsushi Ikariya (Fate zero, Fate / stay night: Unlimited Blade Works, The devil is a part time)
Chief Animation Director
Ai Asari
Norie Ikawa
Artistic director
Masakazu Miyake (Koikimo, KONOSUBA – God's blessing on this wonderful world!, Mushoku Tensei: Unemployed Reincarnation)
Background art
Yoshihiro Sono
Color design
Emi Chiba (Backflip !!, Fate zero, Sinners garden, After the rain)
Director of Photography
Tsubasa Takagi
Editor
Yoshiaki Kimura (Horimiya, Date A Live II)
Music
Hinako Tsubakiyama
Takeshi Ueda (AA =)
Sound director
Kisuke Koizumi (Dororo, JUNI TAISEN : ZODIAC WAR, Koikimo, House of Shadows, The high school god)
Opening
"Kaze no oto sae kikoenai" by JUNNA
End
"Hōkō" by Ryōta Suzuki and Natsuki Hanae
Realization of animations
OZ
the SABIKUI BISCO animated series is based on the light novel of the same name by Shinji Cobkubo (History)
and K Akagishi (Art), which is published in Japan by ASCII Media Works (a division of KADOKAWA) under its Dengeki Bunko imprint. Yen Press publishes the series in English under Rust eater bisco .
Opening
——-
Joseph Luster is the Games and Web editor at Otaku USA Magazine. You can read his comics at subhumans. Follow him on twitter @Moldilox.