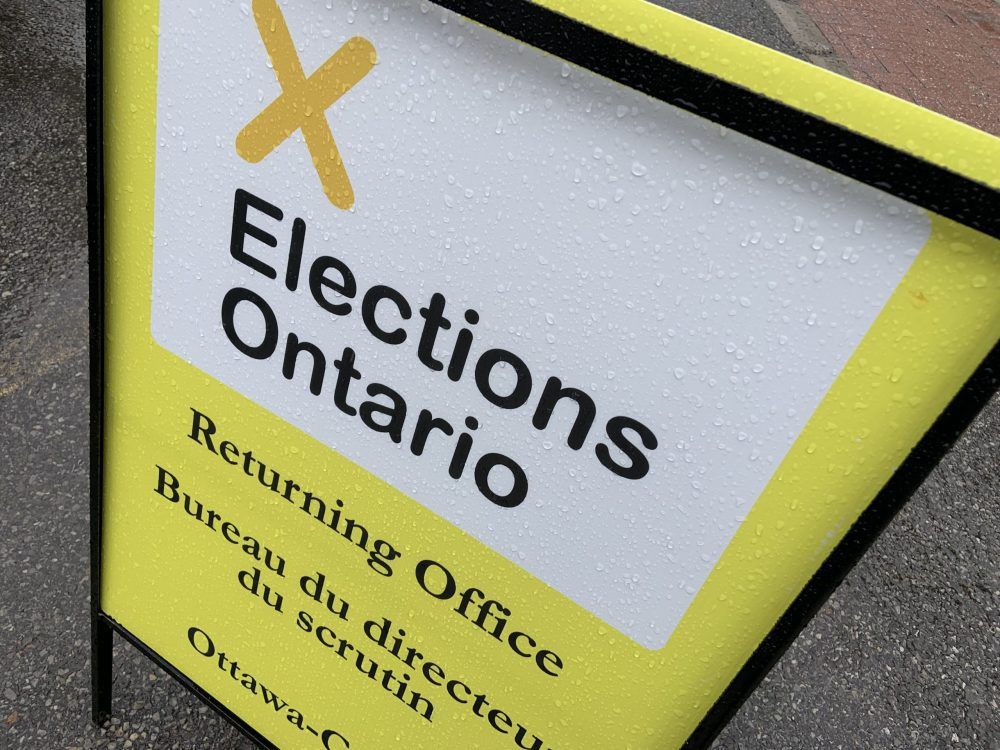 Five candidates woo disappointed voters
Content of the article
In addition to the four traditional parties, five candidates from lesser-known parties are campaigning for votes in Leeds-Grenville-Thousand Islands and Rideau Lakes for the June 2 provincial election.
Content of the article
Stephen Ireland is running for the Ontario People's Front, Daniel Kitsch wants to represent New Blue, Glenn Malcolm is the candidate for the Ontario Party, Dave Senger is on the ballot for the Populist Party and Mark Snow is the candidate local and provincial leader of the Ontario Libertarians.
The five candidates are mostly trailing for votes in the same political pond. They are on the right of the political spectrum, oppose COVID-19 mandates, advocate for smaller government and vote-fishing from Ontarians who are disenchanted with mainstream political parties, especially the Progressive Conservatives.
The two largest lesser-known parties, at least in terms of the number of candidates, are New Blue, which fielded a full slate of 124 candidates, and the Ontario Party, which fielded 105.
The two rivals have similar policies and backgrounds. Both position themselves as more conservative than Progressive Conservatives, both have sitting MPs in the last Parliament who were kicked out of the PC for opposing COVID-19 policies and both have leaders who unsuccessfully ran for the leadership of the Federal Conservatives in 2020.
New Blue's David Kitsch is a retired Lutheran minister who owns a small business in downtown Brockville and drives a school bus to make ends meet.
A novice in politics, Kitsch does not beat the drums for some of New Blue's more controversial social policies, but rather presents himself as a free politician who would constantly consult with his constituents and defend their positions.
Content of the article
The other parties defend policies made behind the political scenes, Kitsch said in an interview. He said he would take a bottom-up rather than top-down approach and represent his constituents' views to the party, instead of the other way around.
"I really believe we need to get back to where the government is the public servant," Kitsch said, adding that the government should take its view from the people.
Kitsch said he would represent all voters, even those who did not vote for him. And he said he was ready to promote good ideas no matter where they came from.
Ireland, a professional engineer and city councilor in Merrickville-Wolford, is one of three candidates running for the recently formed Ontario People's Front.
While all smaller parties oppose COVID-19 mandates, Ireland has personal experience with them. He was working for the real estate division of Canada Post in Ottawa when he was suspended without pay due to the vaccination warrants.
The pandemic exposed the Ontario government's mismanagement of the healthcare system, Ireland said.
"The Ontario government was freely experimenting with lockdowns at our expense, causing serious damage to small businesses, the economy and the mental health of so many people," he said. "Yet they would not take the logical, scientific approach of conducting trials of early treatment protocols recommended by groups of concerned physicians."
Ireland said healthcare choices should be made through doctor-patient relationships, not "coercion and tunnel vision by healthcare regulators".
Content of the article
Ireland said he and his party oppose government moves to give all Ontarians digital IDs "which would eventually become the de facto vaccine passport and social credit enforcement tool."
Libertarian Party candidate Snow is retired after 30 years in the Canadian military and lives on land near Oxford Mills. Snow is also the party's provincial leader, meaning he spent part of the campaign touring the province in support of the 15 other Libertarians running for office.
Unlike the other four small parties formed in the past four years, Libertarians have been around since the mid-1970s, advocating smaller government and less interference in people's lives.
"We think government has become too big with too many regulations that interfere with property rights, individual rights, medical choices, education choices, land use choices," Snow said in a statement. interview.
Government bureaucracy, a myriad of regulations and high taxation interfere with people's ability to earn a living and keep more of their income, said Snow, who acknowledged that some health and safety rules are necessary.
Snow said libertarians would end all subsidies for green energy projects and get rid of carbon taxes.
Climate change is real and it's a natural phenomenon, but "you can't tax how you get out of climate change," he said.
Snow said when the business case for wind and solar power is there, companies will chase them. There is no need for government subsidies, Snow said, adding that the party's opposition to subsidies extends to big business and others who receive taxpayer money.
Candidates Glenn Malcolm of the Ontario Party and Dave Senger of Populist Ontario did not respond to interview requests.