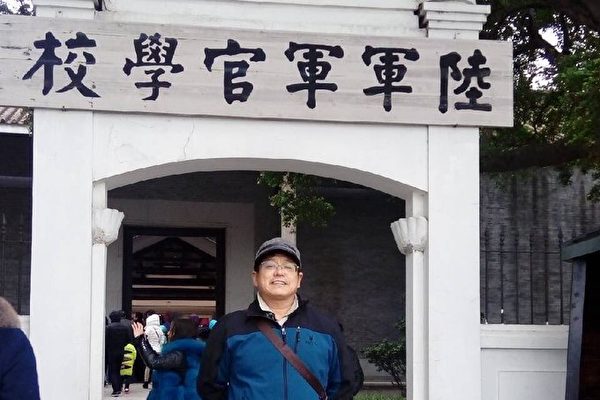 Former Chinese Professor Secretly Arrested by Police for Demanding Democracy and Political Reform
A former Chinese teacher disappeared on June 6 after being invited by local police to a conference in the city of Handan in northern China's Hebei province.
Wang Gang has been an active critic of the Chinese Communist Party (CCP). In 2012, he published an open letter to CCP decision-makers, calling for action against corruption, demanding democracy, and asking netizens to repost his open letter if they agreed with him. Last year he drafted the outline for the establishment of a federal republic of China.
Wang, 64, was an associate professor at the Medical College of Hebei Engineering University. He was fired by his employer in 2018, allegedly for his criticism of the Chinese regime and his call for political reform in his open letter to the CCP, according to Radio Free Asia (RFA).
"[In 1945]when you [the CCP] negotiated with the nationalist Kuomintang government, you said you wanted to establish a democracy with multiple ruling parties, but now you say democracy is not in line with China's national conditions," the open letter read. of Wang. "Which of your words is correct?" Don't tell us both are right, which is a trick used by political hooligans! »
His letter was quickly removed from his blog on a Chinese social media platform and he was twice placed in administrative detention, a form of punishment invented by the CCP in which a person is held without charge or trial for periods ranging from 15 days to four years.
In September 2021, he wrote "Fundamentals of National Reconstruction of the Federal Republic of China [or "the Fundamentals" for short]and "Calls to Arms Against the CCP" and was detained by local police for 10 days, according to Wang in an interview with the Chinese edition of The Epoch Times in May 2022.
His messages were quickly deleted from Chinese social media by Chinese cyberpolice and he did not find time to send them overseas, he said. He was detained for 10 days as a mild punishment, as the posts were silently censored and did not generate much controversy in China or elsewhere, Wang said.
Lin Shengliang, a dissident living in exile in the Netherlands, told the Chinese-language Epoch Times on June 25 that he had been in contact with Wang on WeChat.
"He left a message for me on WeChat, saying he was taken to Lianxi Police Station in Congtai District, Handan City, Hebei Province," Lin said.
Wang's ideal state is that of a federal republic, with several parties jointly governing the country in a democratic manner. He called on Chinese people to use non-violent forms to stand up against the CCP.
"There are about 1.5 billion Chinese people in the world. When 150 million people sign [the open letter], China will have hope. It will be the best result and it is the only way to avoid social unrest," he wrote in his letter.
Wang himself sensed the danger before he disappeared. He told The Epoch Times earlier in May that police investigated his activities in Fujian, Guangdong, Hunan and Hainan provinces.
In a WeChat message to Lin dated May 21, Wang said, "An officer from Lianxi Police Station told me to come to his office at 10 a.m., saying that the newly appointed political instructor wanted to see me, at alongside the deputy captain of the anti-terrorism, anti-infiltration and anti-subversion brigade.
In a previous online post by Wang, he said that if he disappeared for 15 days, he would most likely end up in a detention center or a mental hospital.
A friend of Wang's, who wished to remain anonymous for security reasons, told The Epoch Times on June 25 that Wang was secretly arrested by local police in Handan for his draft of "Basics" and is currently detained at Congxi Police Station in Handan City. . Wang's family has not received any official documents about his arrest, the friend said.
The Epoch Times contacted the local police station, and responding officers offered no information about Wang's whereabouts, case, or well-being.
Wang previously told The Epoch Times that he was not afraid to die.
"I am already 64 years old; I'm not afraid to die. I made a will," he said, "I just want to express my true feelings and stand up for justice, even at the cost of my life."
Li Yun and Li Xi contributed to the article.