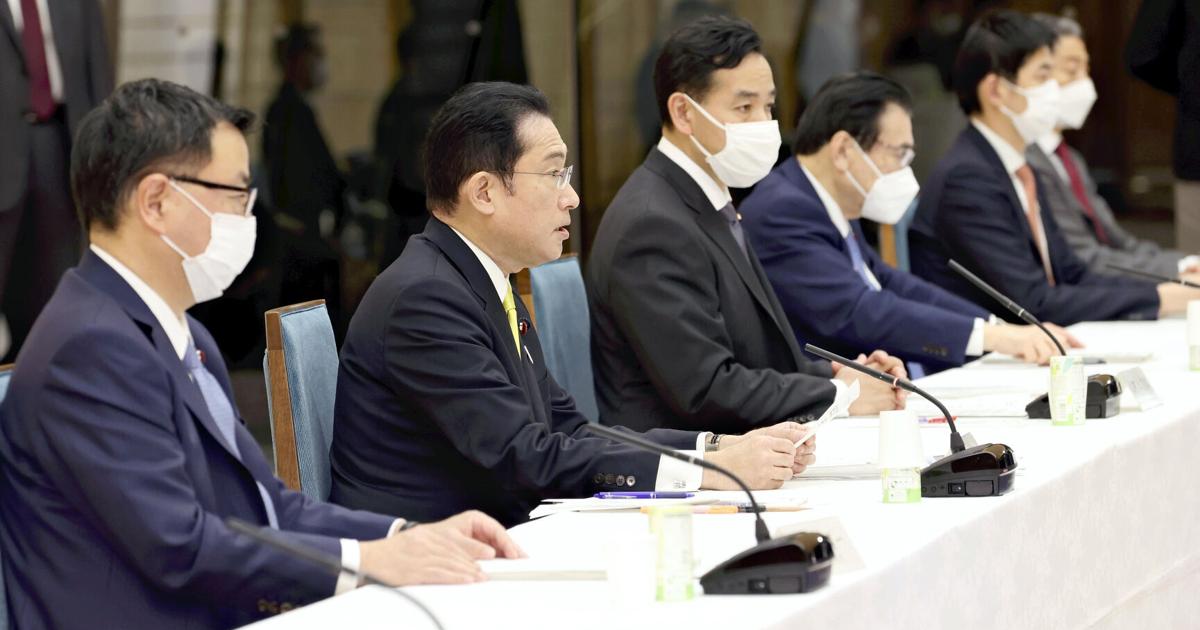 Kishida's 'new form of capitalism' has yet to be perfected | Philippines/Asia
TOKYO (Japan News) – There is still no roadmap for realizing the "new form of capitalism" that Prime Minister Fumio Kishida adopted as the key policy of his Cabinet, inaugurated last October.
Kishida seeks a "virtuous cycle of growth and distribution" through wage increases and other measures. To achieve this, he created a council to carry out his new policy of capitalism, which he chairs.
But the council's last meeting, on March 8, came after a gap of three months. Discussions on the big picture and how to get financial resources have not started yet. How can Kishida achieve the virtuous circle?
Kishida envisions a strategy of first expanding the overall economic pie through growth, and then distributing the fruits of that growth in the form of higher wages.
The March 8 meeting highlighted the promotion of science and technology as the government hopes to encourage the cultivation of "seeds" of new technologies by strengthening research and development.
Going forward, discussions will focus on topics such as digitization and promoting support for start-ups. As of this spring, the government plans to draw up a grand plan to give the main orientations of the new form of capitalism and an action plan to solve specific problems. It hopes to reflect these results in its basic economic and budgetary management and reform policy, which will be finalized in June.
Kishida came up with the idea of ​​a new form of capitalism, inspired by an awareness of the problems of neoliberalism, which prioritizes free competition to grow the economy and increase efficiency. He believes that neoliberalism has led to growing disparities and that the benefits of growth have not been extended to all sections of society.
As the correction of disparities has become a major theme in Europe, the United States, China and elsewhere, Kishida's approach is in line with the global trend.
After his inauguration last October, his cabinet outlined a growth strategy that included the establishment of a 10 trillion yen fund to support university research capacity building, renewable energy expansion and digitalization of regional areas. . Meanwhile, as a distributional strategy, the Cabinet has proposed increasing the incomes of nurses and childcare workers, as well as calling for fairer deals between large companies and their small and medium-sized contractors.
However, some are calling these Kishida policies – such as raising salaries and promoting digitalization – an overhaul of the policies of his predecessors, already highlighted by the cabinets of Shinzo Abe and Yoshihide Suga.
Others worry about how the necessary measures will be financed. The Kishida cabinet provided tax support and tax incentives for this purpose, but barely mentioned the financial resources to support them.
"Policy directions are correct, such as digitalization and salary increases," said Naohiro Yashiro, vice president of Showa Women's University. But he added: "What is important for sustainable growth is deregulation and other reforms that will increase business productivity."
The worsening situation in Ukraine is also worrying.
At the previous meeting of the New Capitalism Council in November, Kishida had demanded that companies raise wages by at least 3% if their business performance had improved. But now, with soaring energy and grain prices, the outlook for the global economy is becoming increasingly uncertain.
"Employer sentiment may become more cautious toward wage increases and the decision to reduce the size of the increase may spread," said Hideo Kumano, chief economist at the Dai-ichi Life Research Institute. "Geopolitical risks could block the way to the virtuous circle that Kishida aims for."