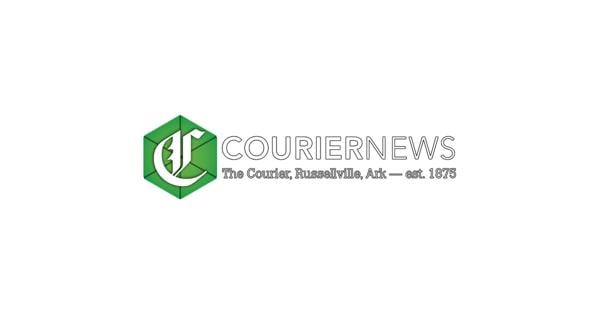 Lots of 'L's on this year's ballot | Opinion
Voters in Arkansas in November will see lots of "L's" on their ballot.
Indeed, in addition to Republicans and Democrats, more than 50 Libertarians were nominated at the party convention on Saturday.
Arkansas' only viable third will contest races for governor, U.S. Senate, three U.S. House seats, 39 state legislative seats and a number of local races, assuming each nominee on Saturday actually shows up. The filing period began on Tuesday and continues until noon on March 1.
Much of the interest came after Ricky Harrington received 33.55% of the vote in a two-way race against Senator Tom Cotton in 2020. Harrington is running for governor this year.
The majority of those votes almost certainly came from Democrats who do not support Cotton. Their candidate dropped out a few hours after the application period ended, so they had nowhere to go.
But Harrington, a soft-spoken, self-proclaimed stay-at-home dad, also proved to be a decent candidate. He did well on the Arkansas PBS "debate," which Cotton skipped, and he raised nearly $80,000 for his campaign. That's a lot for a third-party candidate.
Party executive director Dr Michael Pakko said Harrington had gained national attention in libertarian circles. This year, a political action committee sent a letter to party members urging them to "run with Ricky."
"The idea was to get people to sign up to race on the same ticket as Ricky Harrington, and a remarkable number of people answered that call," Pakko said. "A lot of people who were here today, they were asked, why did you decide to run for office? The response was, "Well, first of all, I got the letter asking me." And then they went on to explain why they decided it was a good idea to do.
Libertarians view most government actions as acts of aggression and force. They prefer individual choice and voluntary associations. They support the reduction of taxes and public spending. They also support a hands-off approach to social issues, so most libertarians are pro-choice on abortion and favor marijuana legalization. Some libertarians are full anarchists.
Harrington, a former Democrat, is the closest thing to a "moderate" in the party. As governor, he would establish greater accountability for law enforcement. He supports the legalization of marijuana and would offer clemency on a case-by-case basis to those convicted solely of nonviolent possession. He favors more competition in health care and more choice in education. He said Governor Asa Hutchinson had done "the best he could" to respond to the COVID-19 pandemic. As governor, he said he would not shut down businesses in the event of a pandemic and would encourage people to wear masks rather than mandating them.
Harrington said his goal was to win. A more realistic and immediate objective would be to receive 3% of the votes. The party would then not have to collect signatures to appear on the 2024 ballot. Until then, Arkansas law considers Libertarians a "new" party.
Incidentally, a law passed in 2019 increased the required number of signatures that third parties must collect from 10,000 to 3% of the number of voters in the last gubernatorial race. That's nearly 26,750 signatures. Libertarians have turned in 12,000 verified signatures this year, but so far they can be on the ballot because a judge issued an injunction against the law.
Assuming they are on the ballot, Libertarians face a steep climb. Despite what many Americans say, many really love government — when it provides them with a service they want, and when it enforces a value that's important to them. Libertarians would get a lot out of it. In many ways, the American political system makes it structurally difficult for "new" parties to compete.
So why have them? Because they let candidates, activists and voters stay more true to their beliefs instead of settling for what they see as the lesser of two evils. They can draw attention to issues and nudge Republicans and Democrats in their direction.
And sometimes new parties can change things. The Republican Party was started in 1854 by anti-slavery activists. Six years later, Abraham Lincoln was elected president. The party that was new in 1854 is now known as the Grand Old Party.
Could the Libertarians soon win a major race in Arkansas? I don't think so, but voters deserve choices — new ones and old ones, with more than "Rs" and "Ds" next to their names.
Steve Brawner is a syndicated columnist published in 16 Arkansas outlets. Email him at [email protected] Follow him on Twitter at @stevebrawner.
Steve Brawner is a syndicated columnist published in 16 Arkansas outlets. Email him at [email protected] Follow him on Twitter at @stevebrawner.