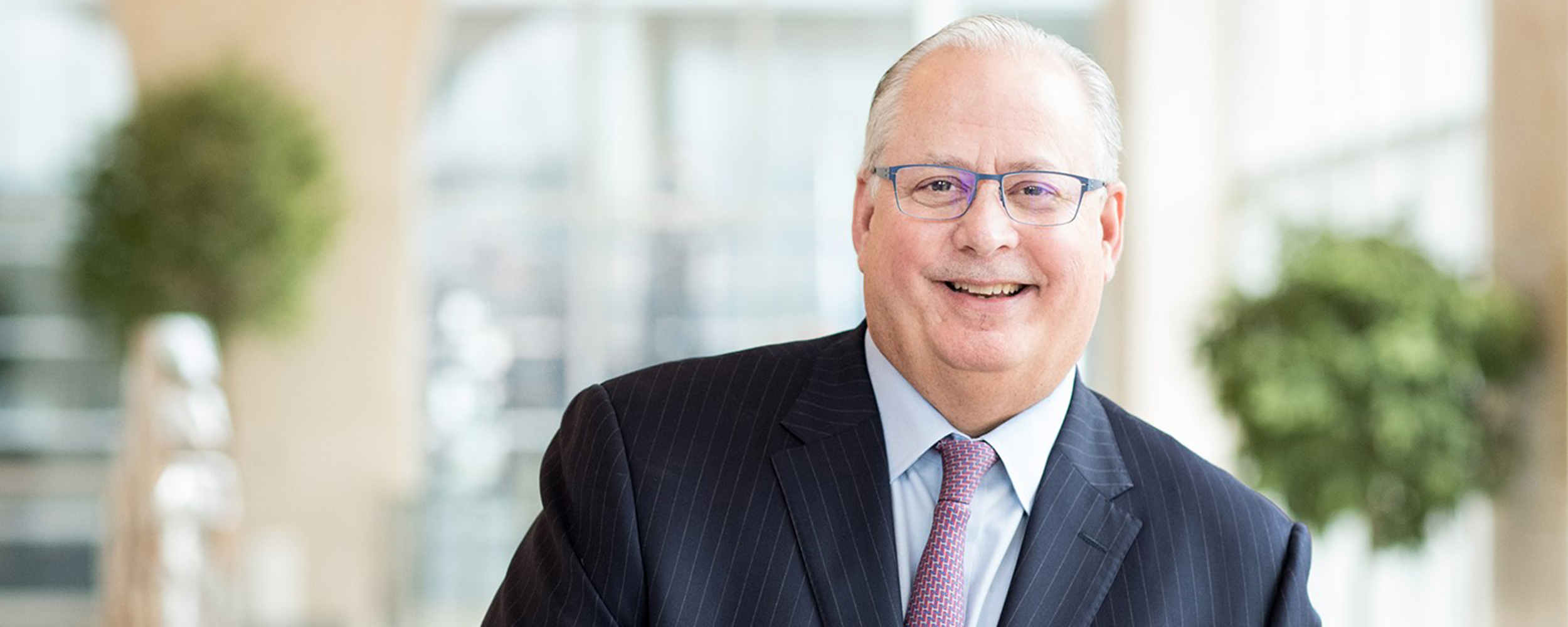 New program at Eastin Center gives students access to high-level leaders
Monday, August 29, 2022
Media contact: Robin Darmon | Director, Eastin Center for Career Readiness | 405-744-8651 | [email protected]
The Eastin Industry Experts program will launch in September with a luncheon hosted by former BOK Financial CEO Steve Bradshaw for student leaders from the Spears School of Business.
The program offers students a unique opportunity to learn from seasoned and respected business leaders, allowing students to explore all facets of career success. It provides an insider's perspective on how to lead organizations, develop and adapt business strategy, compete and retain top talent, and gain insight into the crossroads of investors, employees and client.
Eastin's industry expert will act as a guest speaker, mentor students, host lunch and learn sessions, host panel discussions, and periodically consult with faculty throughout the school year. These leaders will provide students with a unique opportunity to have a transparent dialogue, learning from seasoned executives who have had a positive impact on their business.
Bradshaw, former CEO and current board member of BOK Financial, is the first industry expert for the program. Bradshaw is a high-calibre leader not only in business, but also in his community. His work at BOK Financial, a $34 billion Tulsa-based bank holding company, began with the founding of the securities firm and over time he took on various leadership roles throughout the company. , with a focus on building wealth management and consumer business units. In 2014, he was named President and CEO of the company.
Bradshaw has served as president of the Tulsa Area United Way, Junior Achievement of Tulsa, and the Tulsa Regional Chamber and its visitor bureau, Visit Tulsa. He has also served as a board member of the Tulsa Community Foundation, Tulsa River Parks Authority, Metropolitan Tulsa Urban League, YMCA Tulsa, Tulsa Habitat for Humanity, and Domestic Violence Intervention Services. He is a former trustee of the University of Tulsa.
He received a bachelor's degree in corporate finance from the University of Central Oklahoma and later graduated with honors from the Southwestern Graduate School of Banking at Southern Methodist University.
"Steve will engage with students and positively impact how they view the future and their careers," said Leslie Paris, senior vice president and director of community and employee engagement at BOK. Financial and member of the Eastin Advisory Board. "My vision is – this is just the beginning of his commitment. I would like to see him more often on campus and in front of not only student leaders, but also first-generation students – and those who need encouragement. for their career.
"This program will continue to grow, inviting business leaders to participate in initiatives that provide students with unique access to proven and impactful leaders," said Robin Darmon, director of the Eastin Center for Career Readiness. "The richness of learning and the opportunity to provide students with career prospects and a vision of future leadership for themselves is what 'The Power of Personal' is all about."