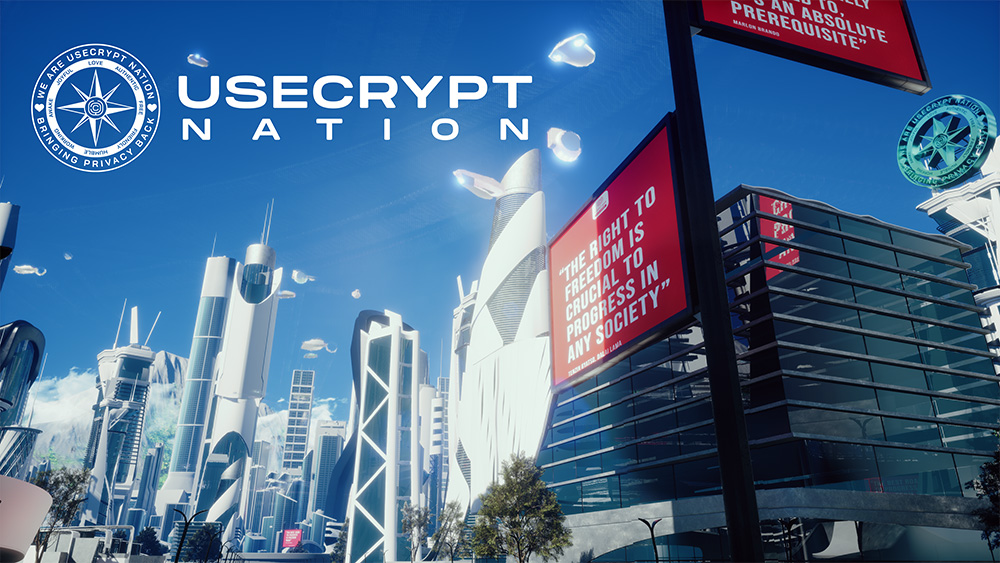 Pawel Makowski, the founder of the UseCrypt nation: improve your online status from user to shareholder!
Pawel Makowski who is the founder of UseCrypt and a visionary entrepreneur with a legacy of successful projects is now on a mission to expand the network of UseCrypt Nation in the world as the first example of economic DAO. Many decentralized economic projects already exist in the market, but UseCrypt has implemented the theme of social capitalism and appeared with the idea of ​​economic DAO. This unique working model makes UseCrypt the very first social start-up that offers complete economic freedom to its users to date. Unlike other organizations that call their system decentralized but make investors and fund providers their shareholders, UseCrypt values ​​its users and makes them shareholders.
UseCrypt is fair with its users
Many big companies in the market are not fair with their users. They use the term decentralized economic system but expand their business with the investment of their customers but do not return their fair share. Pawel Makowski says to establish a fair and equitable organization where the users become the shareholders of the company. UseCrypt is not like other organizations that use their users' money to grow their business. Pawel believes that users are the real asset of UseCrypt Nation because they can have a real impact when they become shareholders of the company. This is why UseCrypt automatically makes customers its shareholders when they buy a product from the company.
The first social organization that has a real-time Cashback policy
The currency or token of UseCrypt is named as SoCap Token. Principally, Pawel Makowski created the SoCap Token as the currency of its new Metaverse. However, it now also supports a cashback model introduced by UseCrypt. UseCrypt is the very first organization that offers a full discount on any product purchase. When a user purchases a UseCrypt product, the equivalent amount is added back to the customer's wallet in the form of SoCap Tokens. Cashback tokens automatically appear in the wallet. And these SoCap Tokens are very useful for users in different ways.
For example, you can buy more products from these tokens and you can also sell these tokens on a cryptocurrency exchange for cash.
In addition, there is another way to effectively use these SoCap Tokens. If you hold these tokens and don't buy any commodities or sell them immediately, you will get a decent profit when your investment appreciates in the market.
Pawel is sure of his SoCap Tokens are their market value. He says the social capitalism model is new in the market and users will rush to SoCap when they will know the advantages of the economic DAO implemented by UseCrypt.
social capitalism from UseCrypt offers profitable returns on your investment in a short time. A short wait can potentially provide an increased return on investment through SoCap Tokens.
Additionally, if a user purchases a Use encrypted messenger Licence, SoCap Tokens of an equal amount are added to the wallet. This means that you have not paid anything for your purchase.
The ecosystem of UseCrypt Metaverse is ideal for people and businesses that want to grow with economic freedom and privacy.
UseCrypt Nation has an ecosystem that respects the economic freedom and security of each user. It is a metaverse where users have a fair chance to grow and develop with like-minded users and investors. Pawel's UseCrypt Metaverse is safe enough for everyone to enjoy economic freedom on their investments. Based on the principles of social capitalism UseCrypt Metaverse creates the ideal conditions for societies, businesses and users for their economic development in complete freedom and confidentiality. Components of this ecosystem include highly secure tools and communication products by UseCrypt, UseCrypt's cost-effective DAO, and the first-ever expression of social capitalism in the form of SoCap.
SoCap by UseCrypt connects the real world with the Metaverse
SoCap was introduced as a currency for users in the digital world of UseCrypt. However, it also acts as a bridge between UseCrypt's metaverse and the real world. Pawel Makowski said, just as justice and rules are important in sustaining human values ​​in the real world, social capitalism is important in the digital world to maintain the privacy and economic freedom of users. In the UseCrypt Nation ecosystem, Pawel wants to bring people who will be part of the community and build a world where individual freedom, economic freedom and the real value of money matters. The UseCrypt founder thinks users can have a potential impact. Although they may differ from each other, UseCrypt respects the different priorities and viewpoints of its users. So in UseCrypt Nation, you can decide on your investments and decide for yourself what is important and valuable to you. And the economic DAO of UseCrypt is right next to you to provide support and a favorable environment.
What will the Metaverse look like after SoCap permeates?
UseCrypt has a very revolutionary vision to bring big changes in the digital world through social capitalism. Pawel Makowski always says, we can't bring change to the whole world, but we can certainly change at least some of it. It aims to create a digital world for its users where they can experience economic freedom but with 100% privacy. Many companies offer economic freedom, but they risk your privacy in the name of freedom. Pawel is against such a system which does not respect the privacy of users. UseCrypt Nation will be the first digital nation where customer values ​​matter and businesses respect the privacy of every user. Just imagine a metaverse where businesses aren't chasing profit or are driven by the desire for profit. But they operate on a theme of mutual benefits and growth with like-minded customers and businesses.
Website: usecryptnation.io
Contact: [email protected]