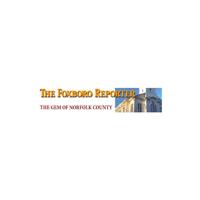 Primary is shaping up to be a dynamic and vigorous breed | Letters to the Editor
Last week, the Foxboro Republican town council welcomed Emily Burns, congresswoman from District 4 in Massachusetts. She is a first-time candidate in the Republican primary against retired Air Force Col. Julie Hall, 30. Hall ran for the open seat last year, which Democrat Jake Auchincloss won between 61% and 39%. Colonel Hall received over 160,000 votes, which is the highest number of any Republican challengers in the former seat of Barney Frank.
The main one forms a dynamic and vigorous race, as Burns seems to be a formidable opponent of Colonel Hall. Burns appears to be a single problem candidate focusing on the effects of the virus over the past two years, on how the rules, guidelines, recommendations and mandates have affected us as a society as well as the development of our children in missing so much time in school.
She describes herself as angry and "pissed off" for the past two years. She pointed out that her main opponent did well last year getting 39% of the vote, but felt she could improve that due to her financial situation, saying she could buy the election if she wanted to. .
She said Hall's limit on fundraising and personal wealth would hurt her and create a ceiling that Hall could not overcome. She cited this as the main reason she will make a better candidate against Auchincloss in the general election, apparently making her personal finances part of her campaign platform, going so far as to say that she recently held a fundraiser. fund "at my home in New Hampshire".
Burns also believes she has "more fire in her stomach" because her three school-aged children are younger than Colonel Hall's son, ignoring the fact that Colonel Hall has a grandchild. not that the age of a child or grandchild should have any bearing on someone's passion, or "fire in the womb". There was a tinge of ageism in his comments.
Burns has been portrayed as a libertarian at least twice in The Sun Chronicle. When asked if she had yet officially changed her affiliation with a Republican party or was concerned about not being able to participate in the poll, she said that she had never been a registered libertarian, that the newspaper had hurt her cited, to which the term "fake news" was dropped. , in a room full of laughter.
Someone asked her if she was a Trump supporter, and she deviated by simply saying that she voted for the former president in 2020. The person followed by noting that she underlined 2020 but didn't. not mentioned 2016, to which Burns said she voted for libertarian candidate Gary Johnson, who answered the question about what he would do in Aleppo by asking, "What is Aleppo?"
All in all, it's interesting to have two Republicans vying for that seat, when it's often difficult to find a candidate against an incumbent Democrat. This should make for an exciting political season over the next year.
Ms. Burns, raised in Utah, moved to Massachusetts after college and currently lives in Newton.
This writer is a resident of Foxboro.