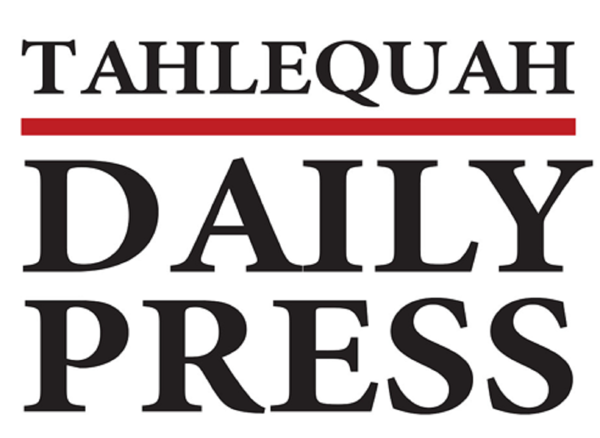 Two races materialize for county offices | News
By the time the filing period ended on Friday, April 15, seven local residents had submitted their statements to search Cherokee County offices.
Nominations were accepted by the Cherokee County Election Committee for the positions of County Commissioner of Districts 1 and 3, as well as Assessor and Treasurer.
Bobby "Cub" Whitewater and Randy Jones, both Democrats, filed their plans to run for District 1 commissioner on Wednesday, while Republican Mitch Sterling joined the race on Thursday. Current commissioner Doug Hubbard is no longer running.
Current District 3 Commissioner Clif Hall, also a Democrat, maintained his seat uncontested.
Stephanie Hamby-Teague, a Democrat, has declared her candidacy for assessor and will assume the role without a race. Current incumbent Marsha Trammel did not seek re-election.
Noel Hunter and JoAnna Champlain will compete for the position of treasurer. Both women are registered Democrats. Current Treasurer Patsy Stafford declined to seek re-election.
Republican District 2 Congressman Markwayne Mullin has filed for the U.S. Senate seat that was vacated by the retirement of Jim Inhofe. TW Shannon, Alex Gray, Nathan Dahm, Luke Holland, Adam Holley, Jessica Jean Garrison, Laura Moreno, Michael Coibion, Scott Pruitt, Paul Royse, John F. Tompkins and Randy J. Grellner. They will meet Democrat Kendra Horn, a former congresswoman, as well as independent Ray Woods and libertarian Robert Murphy in the November general election.
Republican U.S. Senator James Lankford sought re-election on Wednesday and is being challenged by Jackson Lahmeyer and Joan Farr, both Republicans. Meanwhile, Democrats Jason Bollinger, Madison Horn, Arya Azma, Brandon Wade, Dennis L. Baker and Jo Glenn added their names to the list. Libertarian independents Kenneth D. Blevins and Michael L. Delaney will also be on the ballot in November.
Republicans John Bennett, Dustin Roberts, Guy Barker, Clint Johnson, Chris Schiller, Marty Quinn, Johnny Teehee, Avery Frix, Rhonda Hopkins, David Derby, Pamela Gordon, Wes Nofire, Erick P. Wyatt and Josh Brecheen. They will be challenged by Democrat Naomi Andrews and "Bulldog" Ben Robinson, an independent.
Incumbent Republican Bob Ed Culver, who will face Charles R. Arnall, a Democrat, at general, will file for the State House seat in District 4. Chris Sneed will keep his office in District 14 and David Hardin will keep his seat in District 86. Both are Republicans.
State Senate filers include Republicans Hunter Zearley and Jack Stewart, for District 18.
Oklahoma Governor Kevin Stitt, Republican, has sought re-election and is contested on the June 28 primary ticket by Mark Sherwood, Joel Kintsel and Moira McCabe. Democrats Connie Johnson and Oklahoma Superintendent of Public Instruction Joy Hofmeister threw their hats in the ring, and Independent Ervin Stone Yen did the same. Libertarian Natalie Bruno will challenge others.
Lieutenant Governor Matt Pinnell, a Republican, is seeking re-election and will be hired by Democrat Melinda L. Alizadeh-Fard and Chris Powell, a Libertarian.
Steven W. McQuillen will challenge fellow Republican and current State Auditor and Inspector Cindy Byrd. No Democrats applied for this position.
Republicans John M. O'Connor, the current AG, and Gentner F. Drummond are vying for attorney general. Libertarian Lynda Steele will also seek the job. No Democrat has filed an AG.
Republicans Todd Russ, Clark Jolley, and David B. Hooten have filed for the position of state treasurer. They are joined by Gregory J. Sadler, libertarian, and Democrat Charles De Coune. Current Treasurer Randy McDaniel is not seeking re-election.
John Cox, April Grace, Ryan Walters, and William E. Crozier, all Republicans, filed their intention to run for Superintendent of Public Instruction, with the incumbent Hofmeister switching parties and running for Governor. They will be joined by Democrat Jena Nelson.
Leslie Kathryn Osborn is seeking re-election as Labor Commissioner. Fellow Republicans Sean "The Patriot" Roberts and Keith Swinton will challenge her. Democrat Jack Henderson and Libertarian Will Daugherty complete the race.
Republican Glen Mulready will continue his role as insurance commissioner unchallenged.
Current District 18 Senator Kim David is not seeking re-election; instead, she filed her intention to run for the company's commissioner. She is joined by Republicans Justin Hornback, Harold D. Spradling and Todd Thomsen. Democrat Margaret Warigia Bowman and independent Don Underwood also added their names.
Jack Thorp will retain his District 27 attorney seat without a race, as will Associate District Judge Josh King. Douglas Kirkley will continue in his role as judge for District 15, as will Timothy King and Jeff Payton.
And after
CCEB Secretary Tiffany Rozell said the contest period is April 18-19, 8 a.m. to 5 p.m. The county offices in play will be filled in the June 28 primary and special election. For more information, call the election committee at 918-456-2261.